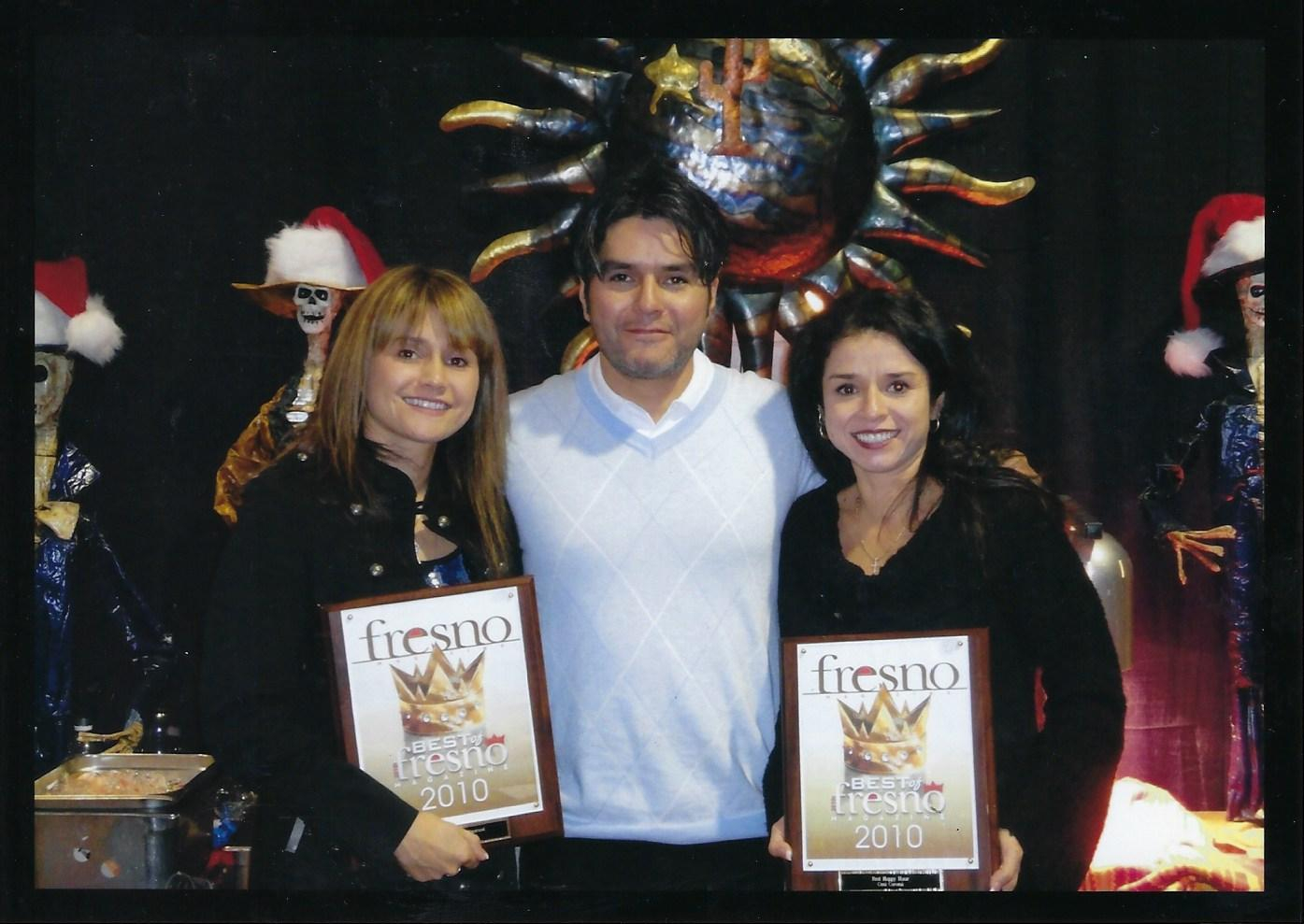 "The only rock I know that stays steady, the only institution I know that works, is the family."
-Lee Iacocca
Casa Corona Mexican Restaurant is locally owned and operated by Armando, Melina, and Elsa Rodriguez since 1999. They are siblings and business partners that have an unbreakable bond, friendship, and loyalty.
Casa Corona is committed to total hospitality. We are about creating connections through heartwarming food, laughter and celebration. Casa's Culture, our team, prepare our food with love and purpose every day.
We strive to serve the freshest ingredients in our Mexican cuisine and our cheerful cocktails. Our goal is to consistently deliver the finest products and service. We strive to be unsurpassed in vibe and experience.
It is a privilege to be serving our community for the past 20 years. Thank you for recognizing us as the Best Mexican Restaurant in the valley by the People's Choice Awards and the California Restaurant Association countless years in a row.
Thank you for choosing us to be a part of your celebrations and daily lives.
When you choose Casa you help support a dream, many families, and much more.
Come experience the Deep Rooted… Casa Corona Culture.